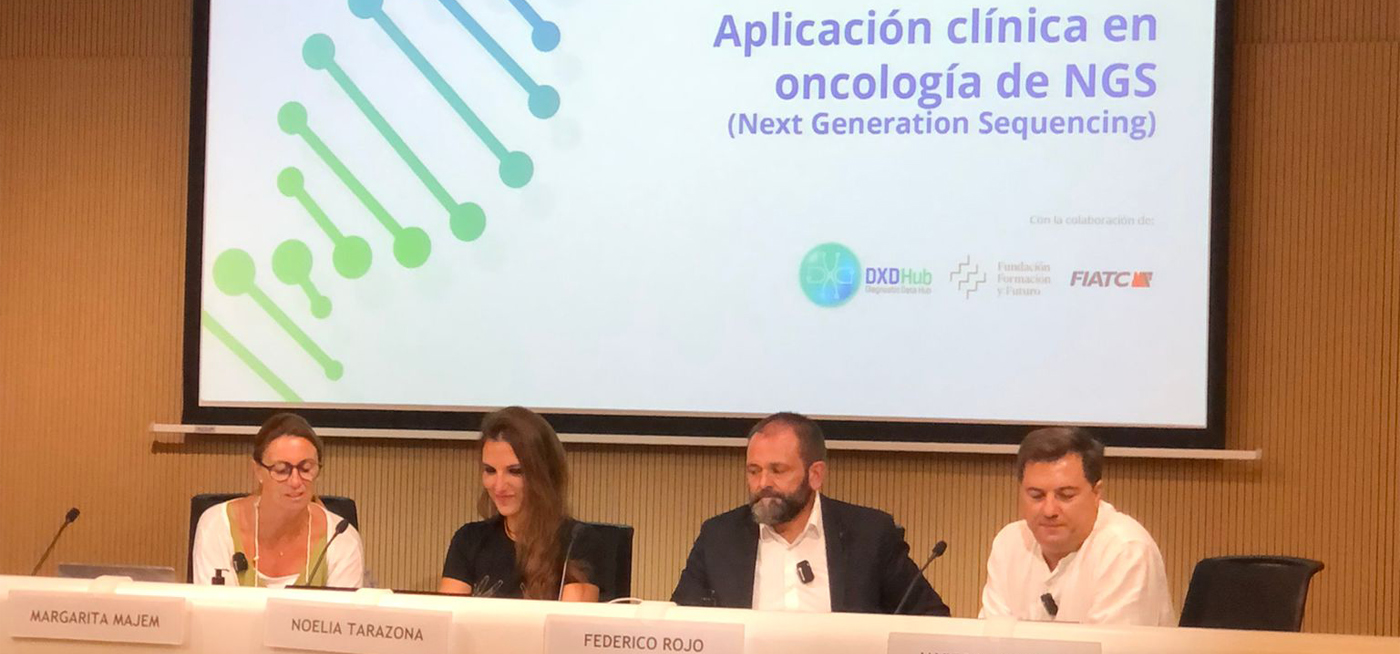 Clinical Application Course in NGS (Next Generation Sequencing) Oncology – Boosting Precision Medicine in Oncology
This in-person gathering, which took place on September 18th at the FIATC facilities in Barcelona, brought together experts and professionals in the field of oncology to explore the crucial role of Next Generation Sequencing (NGS) in precision medicine and its impact on cancer treatment.
NGS has proven to be an invaluable resource in precision medicine, and this course provided attendees with the opportunity to acquire essential knowledge about how state-of-the-art genomic sequencing is revolutionizing healthcare and therapeutic decision-making in oncology. Furthermore, it's been given to the course a total of 0.7 academic credits by "Consell Català de la Formació Continuada de les Professions Sanitàries (CCFCPS)", which prove the quality level of it.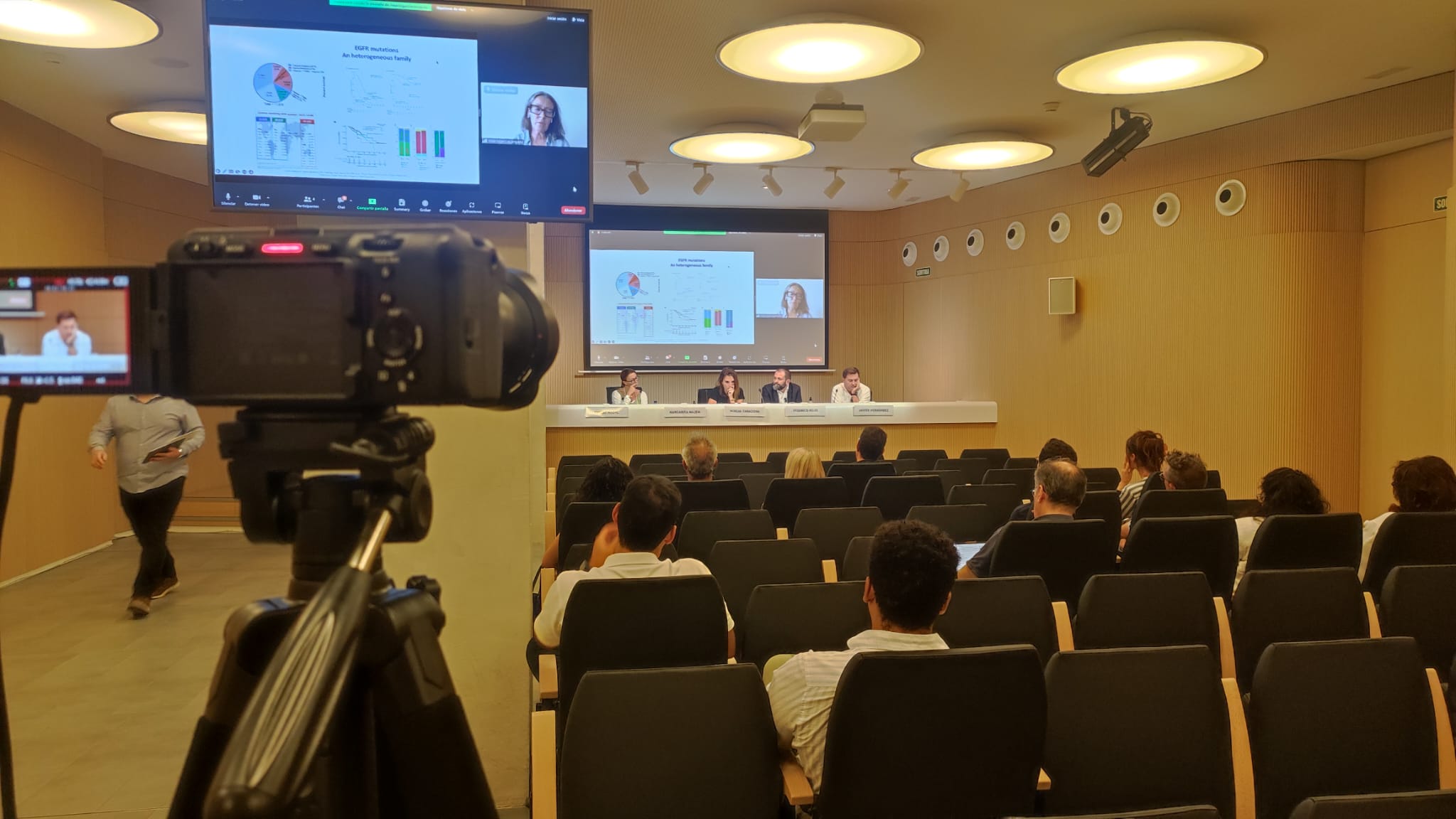 The course program featured an enriching agenda with prominent figures in the field of oncology who shared their knowledge and experiences. Notable speakers included:
María Rosario García Campelo, Head of Oncology Services at A Coruña University Hospital, who delivered a master lecture on non-small cell lung cancer.
Federico Rojo Todo, Director of Molecular Pathology Services at Jiménez Díaz Foundation University Hospital, who addressed the topic of samples and pre-analytical phase.
Javier Hernández Losa, Director of the Molecular Biology Laboratory at Vall d'Hebron University Hospital, focused on data analysis and database queries.
Noelia Tarazona Llavero, researcher at the Health Research Institute (INCLIVA) and member of the ESMO Precision Medicine Group, discussed gene variants and their clinical significance levels according to the ESCAT scale (ESMO Scale for Clinical Actionability of molecular Targets).
Margarita Majem Tarruella, oncologist at Santa Creu i Sant Pau Hospital and vice president of the Association for Lung Cancer Research in Women, explored the clinical utility of molecular profiling.
Ernest Nadal, Head of the Thoracic Tumors Section at the Catalan Health Institute, presented the challenges and clinical limitations in the field of oncology.
Mariano Provencio Pulla, Head of the Oncology Department at Puerta de Hierro University Hospital and President of the Spanish Lung Cancer Group, concluded the event with final remarks, requests, and questions.
This event became a reality thanks to the support and collaboration of various organizations, to whom we want to express our heartfelt gratitude. The main driving force behind the event was the Fundación Formación y Futuro, with invaluable collaboration and support from Farmavet, and the generosity of FIATC in providing their facilities. Diagnostic Data Hub contributed with its design and sponsorship.
The course was aimed at professionals in medical oncology, pathology, biology, and biochemistry in health sciences. Additionally, accreditation has been requested from the Catalan Council for Continuous Training of Health Professions (CCFCPS) to ensure the quality of the training offered.
Precision medicine in oncology is constantly evolving, and NGS plays a fundamental role in this advancement. The DXD-Hub Campus remains committed to providing cutting-edge educational opportunities that empower healthcare professionals and improve outcomes for patients. For more information about future events and training programs at the DXD-Hub Campus, please visit campus.dxd-hub.com.
About the DXD-Hub Campus
The DXD-Hub Campus is a center of excellence in precision medicine dedicated to education and research in the field of healthcare. Its commitment is to drive significant advances in healthcare through education and collaboration with subject matter experts.