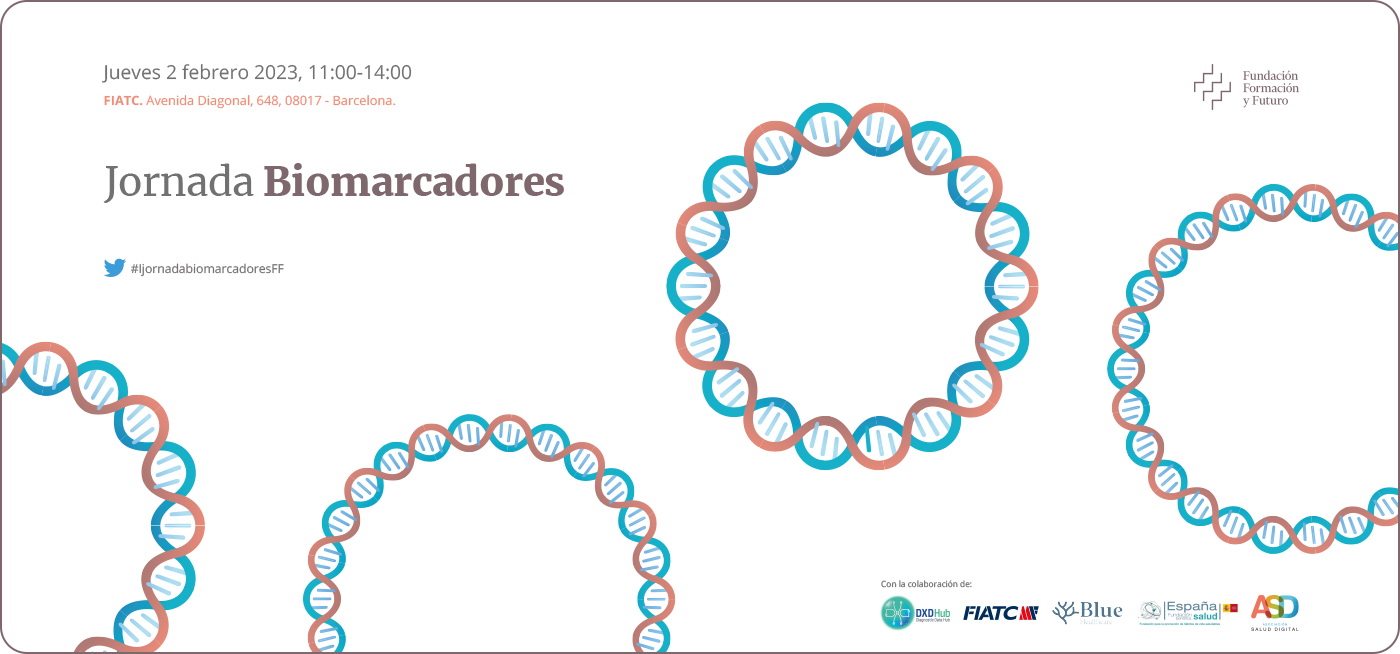 Biomarker Workshop
On February 2, 2023, Fundación Formación y Futuro will hold a workshop in Precision Medicine on Biomarker. The event will feature a several of experts from the field of healthcare.
Panel 1 will discuss the following topics:
The first panel will be moderated by Dr. Jaime del Barrio, doctor in medicine and surgery from the Faculty of Medicine of the University of Cantabria.
Subject 1. Historical review of Precision Medicine
Prof. Fernando Vidal-Vanaclocha, professor in molecular medicine and research director of the International Medicine Program at the George Washington University. Chief Science Officer, Persona Biomed of Spain SL. Precision Medicine Unit at Blue Healthcare.
Subject 2. Biomarker and its clinical usefulness
Dr. Javier Hernández Losa, Director of Molecular Biology Laboratory. Pathology Department. Vall d'Hebron University Hospital. Vall d'Hebron University Hospital.
Subject 3. New technologies, data input and healthcare impact
Dr. Domènec Puig, Professor at the Computer Architecture and Technology Area, main researcher at the Intelligent Robotics and Computer Vision group of the Universidad Rovira i Virgili (URV).
Panel 2 will discuss the following topics:
The second panel will be moderated by Dr. Luiz Correa, PhD in Molecular Biology and precision medicine consultant.
Subject 1. Precision Medicine in Spain from the perspective of biomarker use
Dra. Ana Belén Enguita, department of Pathological anatomy of the 12 de Octubre Hospital. Coordinator, group of pulmonary pathology of the SEAP.
Subject 2. Current activities and recommendations
Dra. Margarita Majem, oncologist at the department of oncology of the Hospital de la Santa Creu I Sant Pau. Vicepresident of ICAPEM.
Subject 3. Impact of a potential universal access strategy
Dr. Josep Mª Borràs, Scientific Coordinator, National Strategy against Cancer.